Welcome to Calgas! Hello and welcome to my site, My name is Calum Reid, I am a professional in the Gas and Heating industry and have been carrying out boiler repairs, installation and servicing for many years. Having previously worked alongside and been trained by an ex-Vaillant engineer, my knowledge of expertise is broad and my skill set vast.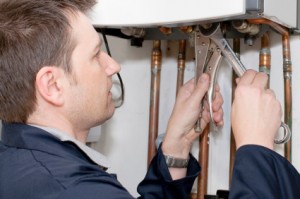 As I have worked on Vaillant boilers for many years, my customer feedback has always been very positive. This in turn encouraged me to establish my own successful company, hiring only the best professionals to join me in my venture. Together with my team of highly experienced and reliable gas engineers, we all work to build a fantastic rapport with every customer whom we work for. After all, something us tradesmen rely on is an honest name in order to be recommended to businesses, friends and family members alike! Not only do we specialise in boiler repairs and servicing, our friendly team are also fully qualified to assist you with any problems you may have with your unvented central heating system, as well as additional plumbing services. Our plumbing services range from emergency repairs to bathroom installation. All of our engineers are Gas Safe registered and always happy to provide customers with free, welcomed advice.
Based in Thurrock in Essex, we also carry out services in North and East London, making the range of clientele whom we cater for very broad. If you in need of any of the following services, please don't hesitate to contact us as we would be delighted to help!
Boiler Installation
Boiler Repairs
Boiler Servicing
Vaillant Services
Megaflo Services
Landlord Certification
Unvented Cylinders
Water Softeners
Power Flush
Plumbing Services
We are very flexible with appointment times, ensuring that all customers are seen to as soon as possible and at a time convenient for them.
Contact us
Need a fully qualified, reliable and friendly heating engineer?
Get in touch with us today to discuss your heating and plumbing needs.