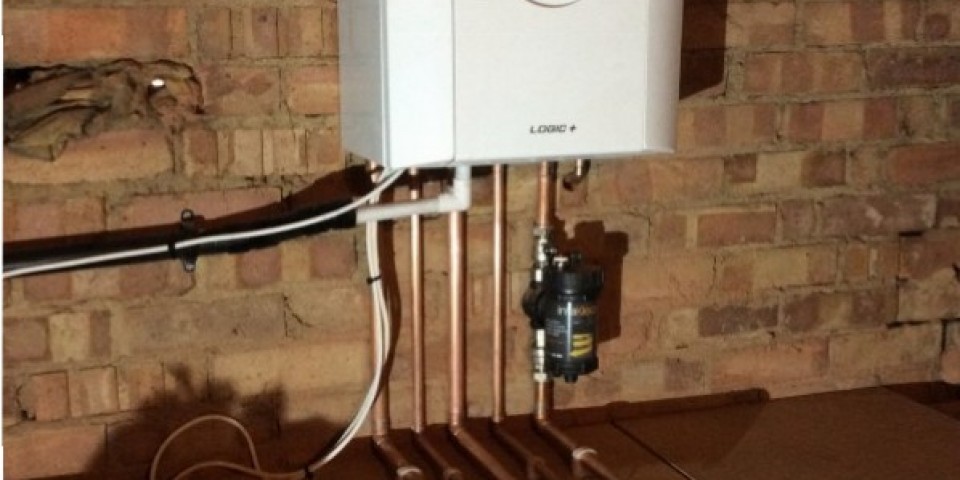 As an idea accredited installer I install a lot of these boilers, This new ideal logic installation comes with a brilliant 7 year warranty! This logic was recently installed in Corringham, Essex.
With the customer having a heat only boiler in the kitchen, and tanks in the airing cupboard and loft, they decided that it was time to remove the lot and install a new high efficiency combination boiler in the loft.
As with all the installations that are carried out, a system filter has put in for boiler protection and efficiency. This installation also needed a power flush on the system. Standard requirements for the boiler require a hot chemical flush and inhibitor left in the system, but due to the age of the system and certain radiators not working, this system needed a full power flush to get everything running to maximum efficiency!! With the new Honeywell Evohome controls fitted, each room can be individually controlled by the customers smart phone or tablet!!! Cracking bit of kit!!!
Another happy customer staying warm in Essex!!!
Advice is free so please contact us regarding and of your plumbing or heating needs!!!
Categories: Installations