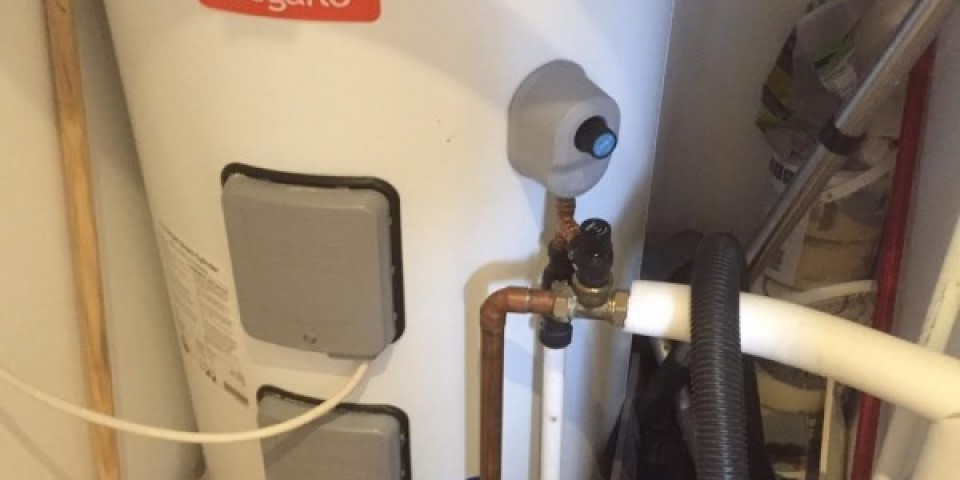 Lacking hot water? A very common call I recieve from customers that have the megaflo unvented hot water system is that they don't seem to have as much hot water as the used too.
On Monday I went to a customer in Epping, Essex for this very reason. They explained that they no longer had the same amount of hot water as they used it. After having a chat with the customer over the phone before I left, they told me that it is the direct cylinder that they have. This is an important bit of imformation for me as straight away I can narrow possible causes of the problem.
As soon as I opened the door to the cylinder cupboard the first problem was clear to see. The discharge pipework from the cylinder has been run in the wrong material. This is the cause of installers not being properly trained and not having the right qualifications!! Customers are told to make sure that there engineer is gas safe registered when having any work done, but are not warned of the dangers of poor installation of pressurised units! These units are very dangerous if not installed correctly and all customers should make sure that there engineer has the correct qualifications to carry out the job!
So after finding this on first glance, I explained to the customer that this would need to be re-run in the correct pipework before we could carry on with the repair. After giving the customer a quote on site that they where more than happy with I arranged to go back the following day to complete all works.
I drained down of the Megaflo, Removed the faulty bottom immersion, carried out a full descale of the cylinder, re-run the discharge pipework in the correct material this time, then finally put it all back together again and tested. The customer now has a safe, fully working megaflo system!
Categories: megaflo