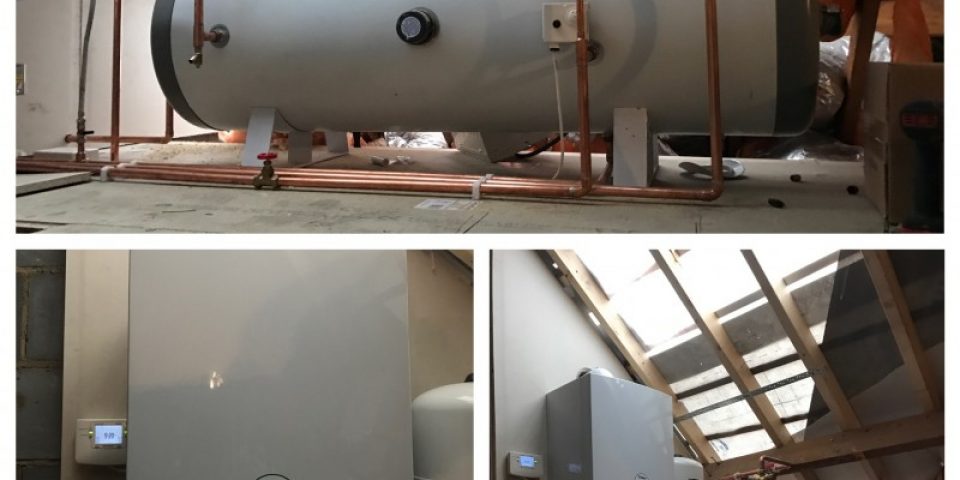 This new Vaillant boiler was installed by us in Grays, Essex. With the customer having a new loft conversion, extension and adding extra bathrooms to the property, it was time that the original heating and hot water systems where upgraded.
We installed a new Vaillant system boiler combined with a new 3oo litre unvented hot water cylinder including all new controls.
The existing boiler was removed from downstairs, the existing hot water cylinder and tanks removed from the airing cupboard allowing more space for storage. The new boiler and cylinder was then all installed in the loft.
With the new system correctly designed and installed the customer will have plenty of hot water for the new bathrooms that will be installed.
Categories: Installations