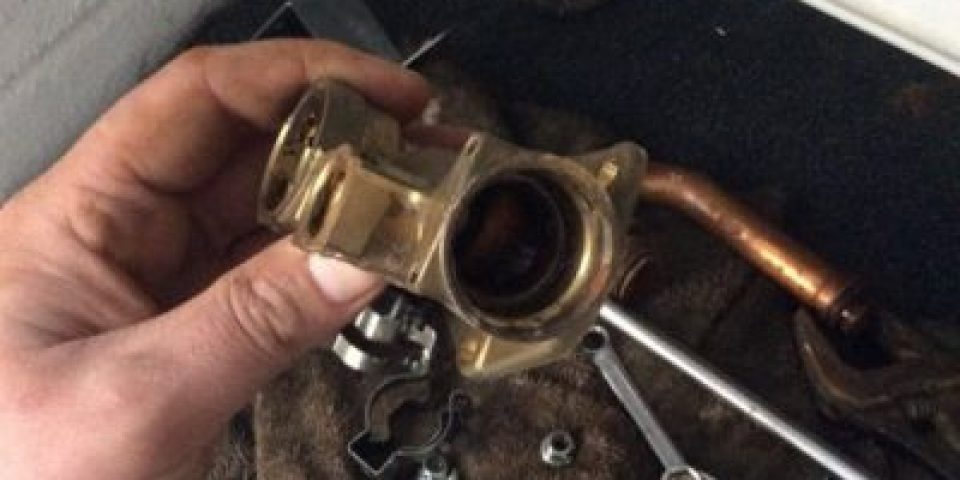 Another Vaillant EcoTec repair carried out in Essex this week. This time in Shenfield.
The customer gave me a call after trying a few local 'plumbers'.  He had been having problems with his EcoTec for a few weeks.
The problem being that his hot water has been fluctuating from hot to cold, and after his plumber had tried fitting a number of parts, including a new secondary heat exchanger ( also known as the plate heat exchanger ) for £180.00.
He decidided to call Vaillant themselves, they then sent one of there Engineers out to look at the boiler, so you would expect that them being from the manufactures, they would one have a good understanding of the boiler and two would be able to fix the thing. This wasn't the case, after turning up and looking at the boiler, yes just looking at it, they told the customer that the heating system need a power flush and a number of parts so it wouldn't be cost effective to repair!
So now he has paid out £180.00 and been told that he needed a new boiler!
He decided that he wanted another opinion on whether the boiler needed to be replaced or not. After having a talk with him over the phone, I was 99% sure that the boiler could be saved! And I was right!
After a quick look at the boiler, it was straight down to business!
I drained the boiler down, started to strip down the section that needed cleaning.
There is a filter on the left hand side, this is known as the canoe filter, the main reason for this filter is to stop the plate heat exchanger getting blocked! ( yes the plate heat exchanger is the part that the previous 'plumber' replaced )
This filter was blocked, which has been the cause of all the problems! So after taking it out and giving it a good clean, the boiler was back as good as new!
If only he had called me first, I could have saved me a lot of hassle and also a lot of money! A lot of people make the same mistake of using a 'plumber' to fix their boiler, unforantly plumbers aren't the same as boiler engineers!
Be careful who you use, it can end up being expensive.

Categories: Repairs