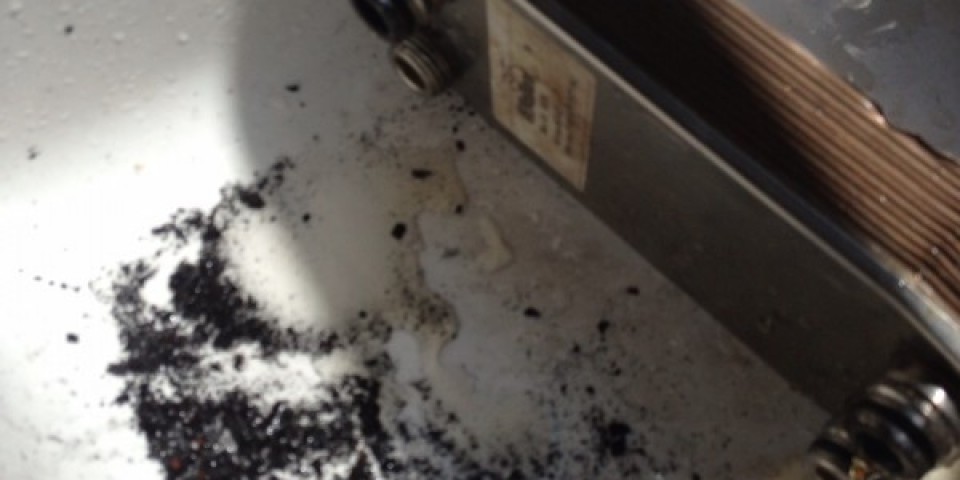 Another very common Vaillant Turbomax repair again already this week in Chelmsford, Essex. After talking to the customer over the phone Saturday evening we diagnosed the problem with the boiler over the phone. Yet another blocked plate heat exchanger. A lot of the time the plate will get blocked due to poor installation, and by this what we mean is that when the boiler was installed the installer themselves didn't carry out the correct system flush. The entire heating system should have been dosed up with chemical and had a hot and cold flush through it as a bare minimum.
The boiler we went to this morning needed  a lot of care to get it back up and running, we drained the boiler down, re-charged the expansion vessel, cleaned the boiler throughly throughout, replaced the secondary heat exchanger ( plate heat exchanger ) and finally installed a system filter to the heating return to stop anything get back into the boiler!!
After filling, and testing we left the boiler as good as new and with a very happy customer.
Categories: Repairs